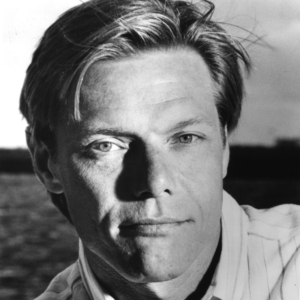 Vita:
His play FUN was presented at the Eugene O'Neill National Playwrights Conference and later given its first full production at MCC Theater in NYC. It went on to have several subsequent productions in the U.S. and abroad and has been translated into German and Flemish. (Flemish?) FUN is published by Dramatic Publishing Company. It was made into a film, the screenplay for which was nominated for an IFP Spirit Award.
Other plays include THE NOVELIST, (E.A.T. June 2003, NYC); CODE 34, A ONE-ACT PINEAPPLE; D- TRAIN (both with MCC); THE MARITAL BLISSOF FRANCIS AND MAXINE (with The Fay Simpson Dance Theater); SOMEBODY! (The American Line); THE POWERS THAT BE (Red Earth Ensemble); and RUMOR OF GLORY (Qwirk Productions, Directed by Peter Dalto). Qwirk also commissioned his play Epic Poetry – scenes from which are published in ""Best Stage Scenes of 1997″" and "" Best Monologues of 1997″".
He founded, and produced for ten years, The Summer Play Party. A festival of plays written by New York City High School students.
https://www.litagverlag.de/wp-content/uploads/Bosley.jpeg
1840
1840
Litag Theaterverlag
https://www.litagverlag.de/wp-content/uploads/Litag-Theaterverlag-Muenchen-Logo-RGB-Web-w.png
Litag Theaterverlag
2018-07-04 06:36:46
2021-10-01 12:26:15
Bosley, James